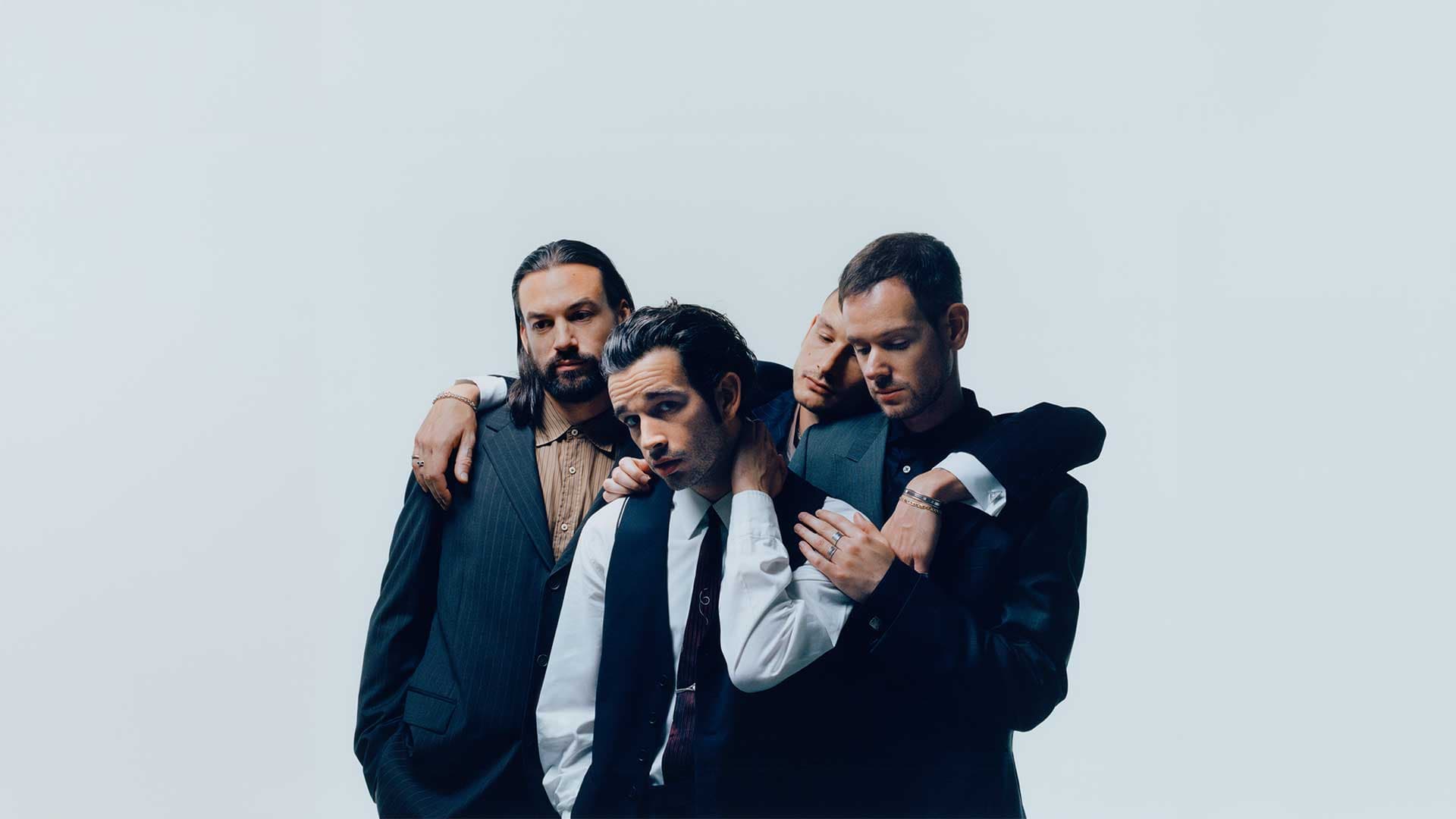 The 1975
Still…At Their Very Best Tour
Sun 03.03.2024
After a more than savored passage on the mainstage of Rock Werchter this summer, The 1975 announce their return.
After a more than succesful passage on the mainstage of Rock Werchter this summer, English band The 1975 announces their return to arenas. The quartet, always ecstatic and ready to kick it up a notch, will conquer Forest National on March 3, 2024 with their "Still...At Their Very Best Tour"! A date to mark down in red in your calendar!
This is the story of four childhood friends from South Manchester, who have been shaking the walls of their rehearsal space since they were teenagers. In 2002, Matty Healy, Adam Hann, Ross MacDonald and George Daniel proclaimed themselves The 1975, inspired by the poems from Jack Kerouac's "On the Road". By 2012, and thanks to their infectious energy, they already have several high-profile live performances to their credit, followed by the release of their self-titled debut album in 2013. Singles "Sex," "Robbers" and "Chocolate" and being the support act for Muse and The Rolling Stones opened the door to success. Consequently, the album is an absolute high-flyer that puts them at the top of the charts in England. They release a series of albums and string together nominations (for the Brit Awards, the Mercury Prize, Grammy Awards, etc.) and awards. Rolling Stone magazine even describes them as "the pioneers of modern pop rock" and they are named "Band of the Decade" at the 2020 NME Awards.
These days, The 1975 is touring the world with their fifth album in hand and playing to sold-out venues everywhere. Last year's release of "Being Funny in a Foreign Language" reinvigorated them. The group has not only established themselves as a mainstay of the international rock/pop scene, but is also doing their part with their ideas of tolerance and openness. The 1975 has become an unmissable, admirable band. See them live at Forest National on March 3!
Tickets
Official tickets

Secure payment
Sun 03.03.2024•Forest National
At the box office, you pay an extra 2 euros service charge.
Organizer: Live Nation