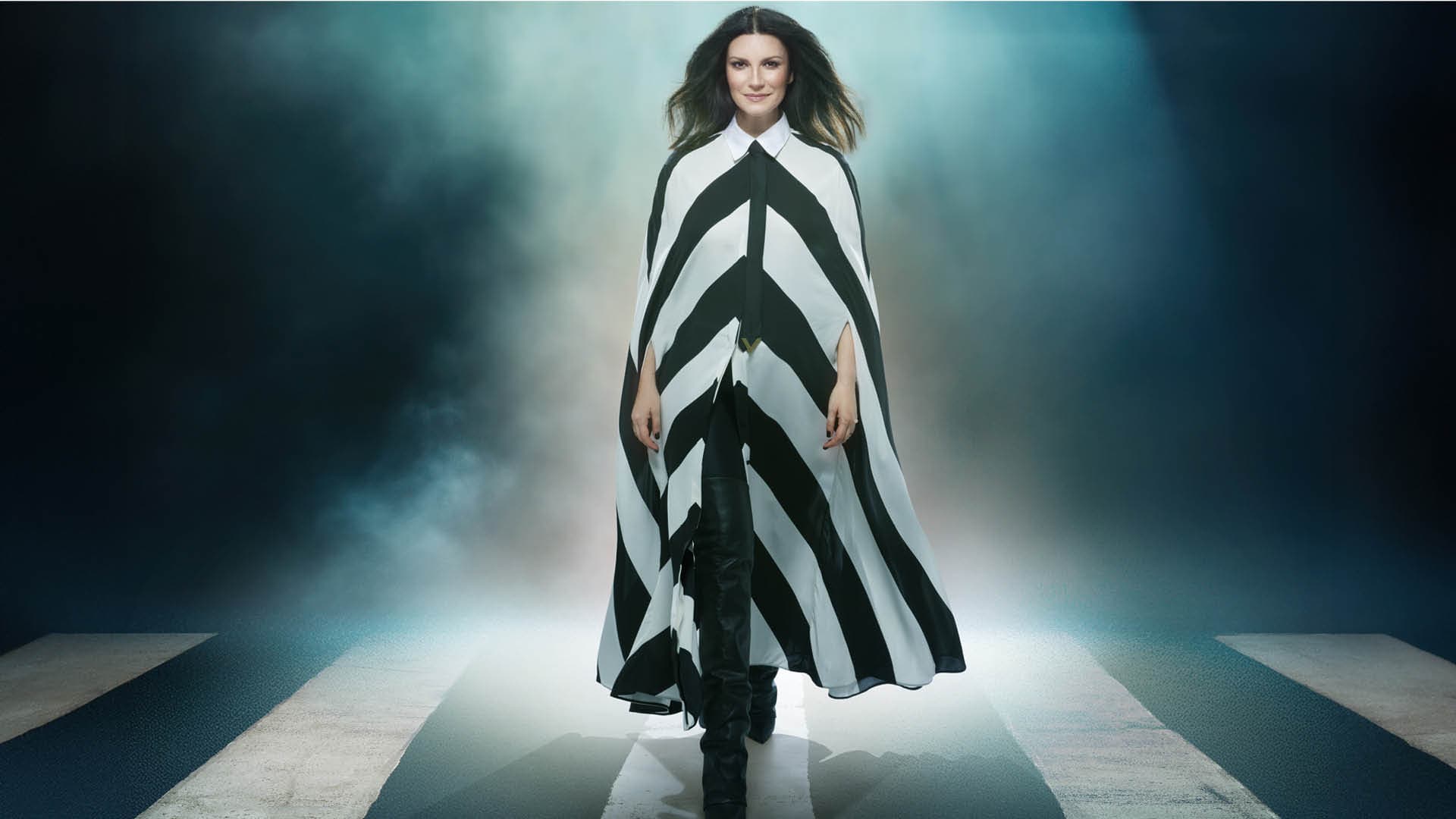 Laura Pausini
World Tour 2023/2024
Sat 10.02.2024
Laura Pausini is a romantic soul. Besides her new husband, she also loves the stage and her music. That's why her new world tour will be their honeymoon.
The highly anticipated dates of the Laura Pausini World Tour 2023/2024 have been finally revealed. End 2023, the Italian star will embark on a prestigious world tour and on Saturday, February 10, she will come to Forest National in Brussels for a unique concert!
Laura Pausini's world tour will kick off next December in Rome fresh from the success of #LAURA30, the incredible music marathon that saw Laura perform three live performances in 24 hours on three stages in NewYork, Madrid, and Milan to celebrate an unprecedented 30 years of her career. 
It will be a tremendous comeback for Laura Pausini, who, after the World Tour Premiere in St. Mark's Square in Venice and Plaza de Españain, Seville, will bring her music to some of the most prestigious arenas around the world. Laura will meet her adoring fans again with a show that will enhance her repertoire with all the new music that will mark a new chapter in her career.
"I haven't been on tour since 2019", says Laura Pauisini. "It's what I've missed the most these years, and when with Paolo, my husband, we thought about our honeymoon, we looked into each other's eyes and we both realized that the best way to celebrate and be really happy was to get back on stage. The new world tour will beour very own honeymoon!"
Laura Pausini World Tour 2023/2024 is organized and produced by Friends & Partners. It will kick off in December in Rome and in the rest of Italy (Mantua, Florence, Eboli, Bari, Padua, Bologna, Turin, Bolzano, andMilan). Next she will continue her tour in Europe (Madrid, Barcelona, Lisbon, Brussels, Paris, Zurich, and Stuttgart), in South America (Mexico City, Monterrey, Quito, Buenos Aires, São Paulo, Lima and Bogotá) and in the U.S. (Miami, Houston, Chicago, Orlando, and Los Angeles), before returning to New York, where the 30-year marathon began, this time in the evocative setting of Madison Square Garden. After this, more tour dates for this unstoppable tour will be announced.
As from March 23nd, 2023 'Un Buon Inizio/Un Buen Inicio' vinyl, Laura Pausini's latest single will be available. This vinyl also features the brand-new unreleased track 'Davanti a noi / Frentea Nosotros' on the B side, a song written by LauraPausini, Paolo Carta and Niccolò Agliardi, which was the soundtrack of Laura and Paolo's wedding.
Don't miss the long-awaited return of Laura Pausini to Belgium, on Saturday February 10th, 2024at Forest National in Brussels! 
Tickets
Official tickets

Secure payment
Sat 10.02.2024•Forest National
At the box office, you pay an extra 2 euros service charge.
Organizer: Gracia Live
Offered by be•at
Sat 10.02.2024 20:00
€ 304,16
The be•at VIP Experience UCG
Complete package with parking, reception in a decorated VIP area, catered and full meal, open bar and a nice seat in the concert hall. Aftershow with drinks for 2 hours.