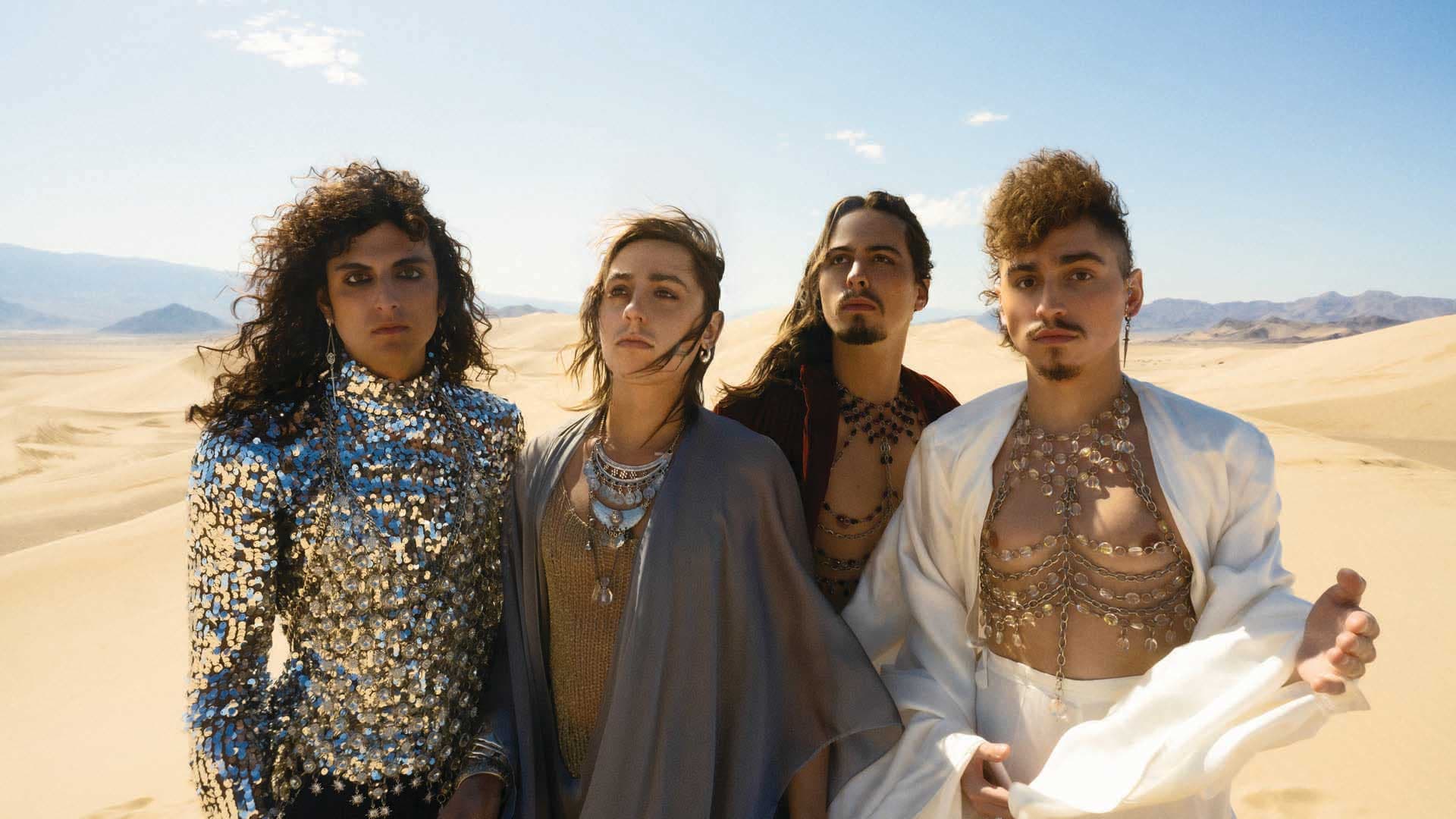 Greta Van Fleet
Starcatcher World Tour
Support Act: Mt. Joy
The rock phenomenon Greta Van Fleet is back! With their third long-awaited album 'Starcatcher' (release on 21 July) in their pocket, they will soon storm the stages in America and Europe again with the Starcatcher World Tour. Their belgian fans can get ready for an explosive show at Forest National.
Formed in Michigan in 2012, Greta Van Fleet consists of the three Kiszka brothers (Josh on vocals, Jake on guitar and Sam on bass and keyboard) and drummer Danny Wagner. The band have amazed the rock world from the start with their young energy and the maturity of their music, reminiscent of the best moments of glorious predecessors like Led Zeppelin or Guns N' Roses. Concert after concert, their fan base grew and compliments poured in from all sides, from Elton John to Nikki Sixx to Robert Plant himself! In a short time, Greta Van Fleet went from touring in small local pubs to headlining shows all over the world, in front of audiences three times the population of their hometown of Frankenmuth, MI. Meanwhile, the tally stands at more than 3.5 million records sold worldwide and a Grammy Award flaunts on their cabinet for their debut album 'From the Fires'. For their new album, the foursome dove into Nashville's legendary RCA Studios with a clear goal in mind: to capture the pure energy of their world-famous live performances on record. On the 10-track new album, the band explores the duality between fantasy and reality, and the contrast between light and dark. Don't miss Greta Van Fleet, with compatriots MT.Joy as support act.
Tickets
Official tickets

Secure payment
There are no current tickets for the selected venue
At the box office, you pay an extra 2 euros service charge.